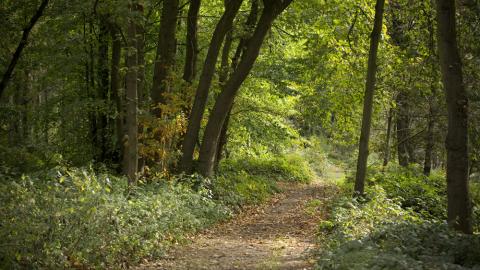 Mushroom Walk at Fox Covert
Location:
A614 (East of Burnstump Country Park),
Calverton,
Nottinghamshire,
NG5 8PQ
Book
Join us on Saturday 23rd October for a mushroom 'foray' at Fox Covert, near Calverton. We will be walking around the site trying to find as many species of mushrooms as we can.
Event details
Date
About the event
Attendees are encourage to actively participate in the search and families are welcome – usually children prove to be the best 'hunter gatherers'! We will do our best to identify what they find! We can't guarantee what will be there on the day - mushrooms operate to their own timetable - but we can guarantee that it will be interesting and that everyone will learn a lot about mushrooms.  
This event is open to all but we are especially keen to talk to members of the local community in and around Gedling. The Nottinghamshire Wildlife Trust wants to know what community action local people want to see in Gedling, and we want to know who is keen to help us make changes happen. If you want to come along and talk to us about wildlife activities in Gedling, or if you are just keen to learn about mushrooms at one of our nature reserves, we look forward to meeting you then.  
Please use the link below to sign up for our event. If you have any further questions please contact Jim Norris at jimnorris79@gmail.com.
Know before you go
Dogs
Please be wary of grazing sheep, dogs must be on a lead at all times