What is a friends group?
People across Nottinghamshire are coming together to support wildlife on their own doorstep - making amazing spaces for everyday nature.
A 'friends of' group consists of motivated local people. They come together because they recognise the importance of  a particular green space to wildlife, and want to take action to protect it. They might run conservation days to manage the habitat, fundraise to improve amenities like seats, gates and bird hides, or be the local voice standing up for wildlife in planning consultations.
We are keen to support a movement for change with people who are passionate about wildlife. We can help with access to training and advice on setting up and running a 'friends of' group. 
Please contact our volunteer coordinator for more information or read on to find out about the existing 'friends of' groups that we support in the county.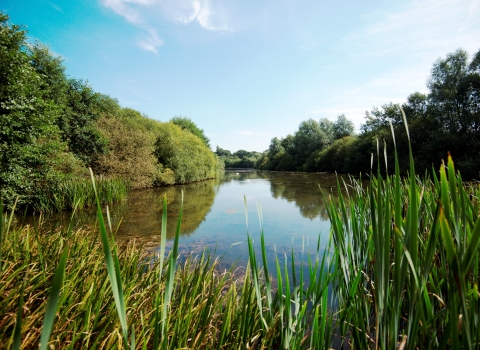 Skylarks
The best groups are those that grow organically. The development of the new Friends of Skylarks group has been led by the volunteer wardens on the reserve. They want to foster a sense of ownership for the reserve within local residents and wider community.
The group is currently establishing a code of conduct and a constitution so that they can take control of the day-to-day running of this exciting new reserve. They are helping the local community become actively involved in management of the Skylarks habitats, supporting an increasingly diverse range of wildlife.
contact us