What is 30 Days Wild?
30 Days Wild is the The Wildlife Trusts' annual nature challenge that encourages people to do something wild every day for the month of June. This month-long nature campaign challenges you to take a moment every day to notice wildlife and wild places near you, It's all about re-connecting with the natural world around you and doing a little bit of good for wildlife.  356,850 people took part in 2018 across the UK!
So if you were one of those taking part with hundreds of thousands of people all over the UK who went wild with The Wildlife Trusts for 30 Days Wild, Thank you! That was 30 Days of fun, exciting and simple Random Acts of Wildness. 
Nottinghamshire Wildlife Trust challenges you to STAY WILD and continue to take a moment in everyday life to notice wildlife and wild places near you, whether it's on your lunch break, whilst walking to school or in your own garden. Doing little actions (like stopping to smell a flower on you way to the shops or taking a moment to watch squabbling sparrows in a hedge) to big things (like giving up single-use plastics for a month or pledging your support to a nature campaign).
We are here to help inspire you too.
So why not visit a nature reserve?
Come to one of our events?
Get wildlife gardening on your own patch.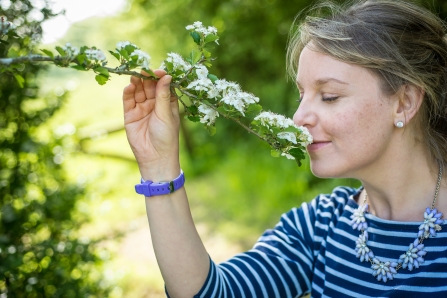 Think you can do better? Put your own spin on the month try out your own creative ways to experience nature. You can find out what other people are doing and share your activities on social media using #StayWild & #365DaysWild.
It's not just wildlife that 30 Days Wild helps; you'll feel the benefits, too! We're all a part of nature, and nature needs to be a part of our lives.