Will you help the most important creatures on the planet?
41% of insect species face extinction.
The loss of their habitats and overuse of pesticides are two major reasons why these little creatures are dying out eight times faster than large mammals.
However, it's not too late and with your help, we can put insects into recovery.
Claim your FREE Action for Insects guide and start to make a difference today.
By working together, we can change the future of insects. Starting right now, you can make small changes in your home, lifestyle and community that will help these fascinating creatures. Follow the advice in our Action for Insects guide and create an insect-friendly garden that is teaming with wildlife.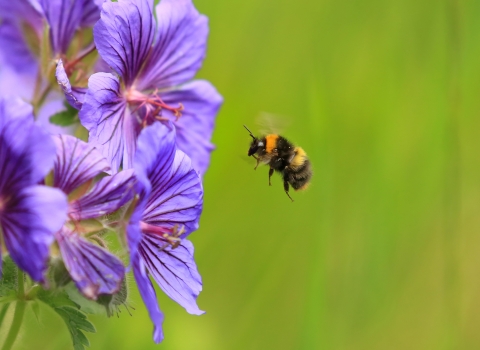 How will your Free Action for Insects guide help you to make a difference?
Packed full of easy to follow advice and tips. Our Action for Insects guide will help you to:
Create a wildlife and insect-friendly garden
Plan your garden and choose the right plants
Stop using harmful chemicals inside your home and in your garden
Make lifestyle changes that will benefit insects
Find out more interesting facts to help create a Wilder Nottinghamshire
Take Action for Insects
About insect declines and how we can help
In July 2020 this new report was published 'Reversing the decline of insects' which highlights some people and projects that are making a real difference for insects.
The report by Professor Dave Goulson summaries some of the best available evidence of insect declines and proposes a comprehensive series of actions that can be taken at all levels of society to recover their diversity and abundance. Read the landmark report by Professor Dave Goulson - a wake up call for all of us to act now. 
Questions & answers
How is the Nottinghamshire Wildlife Trust helping insects?

One of the ways we've been taking action to prevent the decline of insect populations in an exciting pilot project to under-sow maize crops with pollinator friendly species. This projects aims to support pollinating insects as well as preventing soil erosion and reduce nutrient and pesticide run off.

Last year in partnership with Buglife, we supported more than a dozen community projects across Gedling, Rushcliffe, Broxtowe, Mansfield, Newark & Sherwood, Bassetlaw and the City of Nottingham to boost local populations of beneficial pollinating insects by providing advice workshops as well as grants for wild flower seed and plug plants. 
What is the Wildlife Trust's position on pesticides and wildlife?
How do I stop my plants and vegetables being eaten if I don't use pesticides in my garden?

Gardening without harmful chemicals is a good way to ensure that the food and plants you grow are pesticide free and can still thrive without using products that are harmful to our wildlife. If you've used chemicals in the past, this might sound like an invitation to every pest for miles around to shred your garden ... and that might well happen at first. But, with time and patience, you'll end up with a rewarding, healthier garden for ditching the chemicals.

Spraying to deal with pests can often kill the predators too, or at least make them want to avoid your garden. When you stop using chemicals, aphids are the first creatures to return as they have a short breeding cycle. Their predators may take longer to come back, but stick with it and know it will be better in the long run! Our Action for Insects for the home has lots of advice and tips for how you can garden without chemicals including advice on companion planting and alternatives to chemicals.

In the end you'll wonder why you ever needed chemicals in the first place.
We can't turn the clock back to how things used to be so what can we do today?

We can turn our cities, towns, villages and gardens into a buzzing network of insect-friendly habitats. We have about ½ million hectares of gardens in the UK, plus city parks and green spaces, school playing fields, railway embankments and cuttings, road verges and roundabouts; if managed favourably, and if we avoid pesticide use these areas could go a long way towards creating a national 'Nature Recovery Network'.

250,000 miles of road verges.  More could be managed for wildlife by sowing insect friendly seed mixes, mowing later in the year, and removing the cuttings. Green bridges should be a part of transport infrastructure projects.

430,000 hectares of gardens.  Wildflowers in gardens have huge potential to help pollinators such as bees. A network of small patches could help bees thrive in urban areas.

52 million people. 80% of the UK's population live in urban areas. New parks, street trees, green roofs and walls are an important way to help everyone experience nature in daily life.

Our public spaces. Two thirds of amenity land is short mown grass, but meadow habitats support eight times more wildlife. Just allowing more flower species in the grass, and mowing some areas less frequently has been shown to be of huge benefit to insects. Greener and more biodiverse neighbourhoods provide health and wellbeing benefits for people.

Our farmland. 70% of UK land is farmland, so making our farms more wildlife friendly and sustainable is vital
What pressure is being put upon government to act?

The Wildlife Trusts and our Greener UK partners are campaigning for UK Government to pass new laws that will not only protect but will also help to restore green spaces and wild places. 

We want a Nature Recovery Network enshrined in law to:

Protect existing wildlife sites and map out where wildlife ought to be, joining up important places for wildlife, while ensuring more people can live closer to nature
Set targets for environmental improvement and nature's recovery;
Require plans to be produced to integrate national and local regulation, spending, investment and action. 

You can find out more about our Wilder Future campaign on our website.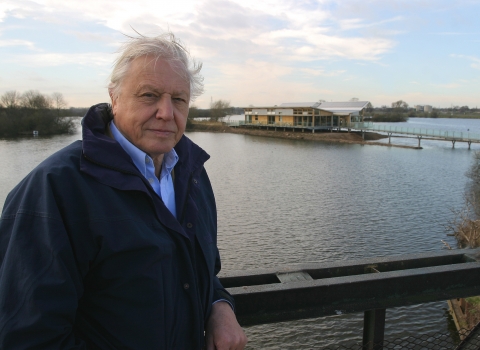 "Every space in Britain must be used to help wildlife"
YES! I want to save Nottinghamshire's wildlife today