Wildlife is in Crisis
Thousands of birds, insects and other animals across Nottinghamshire and the country are finding it harder to survive. Plants and trees are under pressure too. 
The Wildlife Trusts and friends have convinced the Westminster Government of the need for a new law - An Environment Act - to improve protection for our county's wildlife.
We are calling for a Nature Recovery Network to be set in law, where wildlife and wild placed are not only protected, they are restored and connected.
How would an Environment Act help Nottinghamshire?

Improve people's access to nature, especially in towns and cities.
Create new wild areas and wildlife corridors across the country.
Keep Nottinghamshire's existing wildlife sites safe from harm.
Stop Nottinghamshire's soils washing away into rivers.
Improve air quality, especially in Nottingham.
Reduce emissions that are contributing to climate change.
Protect people's rights to a healthy natural environment.
Avoid the loss of environmental protection laws after Brexit.
What do we need the Environment Act to do?

Nature Targets: Legal targets for nature's recovery that politicians must ultimately achieve and regularly report on progress towards e.g. safer air to breathe in our cities

Nature Watchdog: An independent body to help people challenge bad decisions made by Government and councils, which have a negative impact on wildlife and our natural environment.

A Nature Recovery Network: a joined up network of habitats that provide enough space for wildlife to recover, and for people to thrive.
It's not too late to bring wildlife back
Since the story of Badger, Ratty and friends in The Wind in the Willows was written in 1908, the UK has become one of the most nature depleted nations in the world. The release of the State of Nature 2019 report shows that 1 in 7 UK species are at risk of extinction today.
We've reimagined what The Wind in the Willows might look like today in our animated trailer. Spoiler: it's not a happy story, but it doesn't have to have an unhappy ending.
What you can do to create a Wilder Future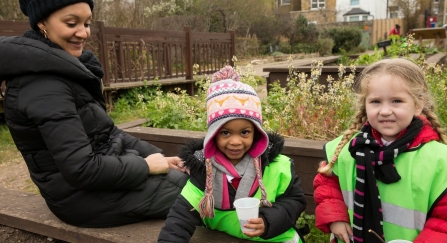 There are many ways you, your family or your place of work can help nature to recover no matter who you are or where you live. 
What we are doing to create a wilder future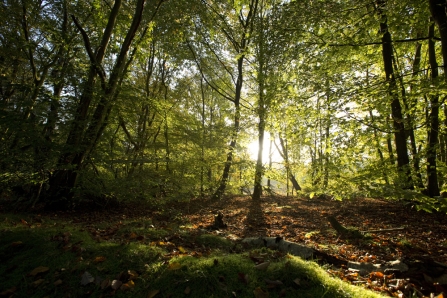 Our mission is to protect Nottinghamshire's wildlife, restore biodiversity and inspire people about the natural world. Learn more about how we plan to create a #WilderNottinghamshire.