Stay connected with nature
Firstly as you are probably aware, all volunteering has been halted until we get the go ahead from the government that the situation is deemed safe for us to restart our programs. We promise you will be the first (we'll get in touch via email) to know when we can get back out and stuck into practical conservation and monitoring work on our reserves - we miss our reserves and you an awful lot!
 
But in the meantime there are a few things that you can be getting involved with. For those of you doing your DofE, keep a record of your activities and it can count towards your hours, and those that aren't we encourage all to get involved and have fun whilst staying in touch!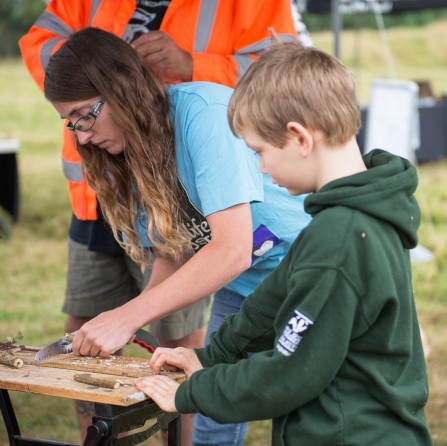 What is Young Rangers?
Are you young and want to make a difference for nature? Do you enjoy getting outdoors whatever the weather and like the idea of helping manage our nature reserves? Young Rangers could be just what you are looking for. This great monthly volunteer session is aimed at young people, is ½ day and usually taking place at our Attenborough Nature Reserve, Skylarks Nature Reserve or Idle Valley Nature Reserve. For more information contact Laura Bacon lbacon@nottswt.co.uk or call 0115 9588242
Please do not attend a session without registering online as a Young Ranger first. 
Once you have submitted your application you will hear from a member of the team usually within 7 to 14 days. When they have processed your application they will send you out some information about when you can join one of our youth programs.
It is important if you are under the age of 18 that we have a signed parental consent form before you can attend any programs. 
Please do not come to a session without having had confirmation from the team that there is space to attend.
Thank you and we look forward to welcoming you once you have applied via the button below!