Wildlife Watch groups offer a fun, wild and fantastic time for kids, and we have groups which meet up every month across the county.  
Watch groups are like a wild club for kids, packed full of wildlife activities and aimed at 8 – 12 year olds. Some groups can take under 8 year olds if accompanied by an adult. Please ask your local group leader for more information on this. Young people of 13 years and older can always join in by becoming teenage helpers. Each group is run by enthusiastic and trained volunteer leaders and session fees are usually around £2-£3 per child.
There are also other opportunities for young people of 13 years and older with the Young Rangers and Keeping It Wild.
Local Wildlife Watch groups in Nottinghamshire
Get more information about your local Wildlife Watch group below.
Idle Valley

Meets on the 2nd Saturday of the month, 10.30am to 12.30pm

Location: Idle Valley Rural Learning Centre, Great North Road, Retford, DN22 8SG

Contact: Ros (NWT Leader)

Email: idlewatch@nottswt.co.uk
Mansfield & Ashfield

Meets on the 1st Saturday of the month, 10.30am to 12.30pm

Location: St Mark's Church Hall, Nottingham Road, Mansfield

Outdoor activities on Quarry Lane & Oakham Nature Reserves

Contact: Sarah (NWT Leader)

Email: mansfieldwatch@nottswt.co.uk
Rushcliffe Country Park

Meets on the 2nd Saturday of the month, 11.00am to 1.00pm 

Location: Rushcliffe Country Park, Mere Way, Ruddington, NG11 6JS (meet at the Education Room)

Contact: Geoff (NWT Leader)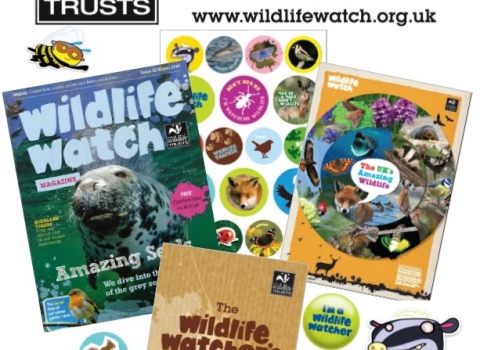 Wildlife Watch Membership
If you join Wildlife Watch as a member you'll get all sorts of wildlife goodies - posters, magazines, stickers, a badge, a membership card and more! And, best of all, by being a member you'll be helping to protect your local wildlife. Fantastic!
Join
What do members get?
Wildlife Watch members receive a starter pack containing:

A membership card
A 60 page 'Wildlife Watcher's Handbook' packed full of activities, amazing photographs, info on UK wildlife and ideas for things to do. Plus Nick Baker, Springwatch star Simon King and other wildlife celebrities talk about their favourite wildlife!
A large A2 size UK wildlife poster bursting with amazing animals
A sheet of fantastic wildlife stickers
A Wildlife Watcher badge
Information on our Wildlife Watch Awards schemes
And a folder to keep it all in.

Plus your local Wildlife Trust will keep you up to date with activities in your area. Members also get access to our UK-wide network of more than 300 Wildlife Watch groups and get to take part in our Watch awards schemes.

And, most important of all, your membership helps to protect wildlife where you live. Hooray!
Free Resources
Wildlife Watch also provides access to dozens of free resourses, including  our fantastic spotting sheets. Here is an example. Follow the link for all the rest of our free resources
Upcoming Wildlife Watch Sessions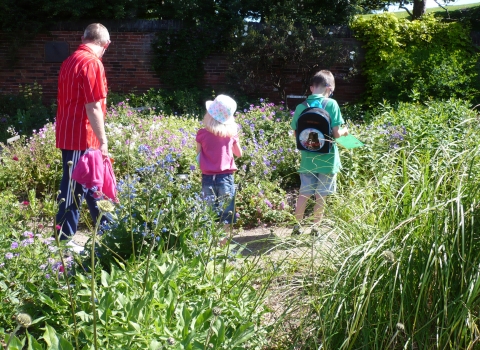 You can join as a family too!
Wildlife Watch happens across England and there are lots of ways to connect to wider Wildlife Watch activities. You can also join as a family (not linked to a group) and receive a range of resources and newsletters for your children.  To find out more visit the Wildlife Watch website www.wildlifewatch.org.uk
 
Join