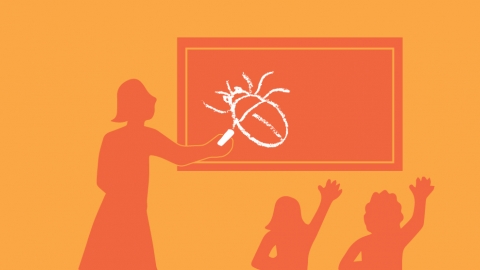 How to help wildlife at school
Setting up wildlife areas in your school makes for happier, healthier, and more creative children.
The Wildlife Trusts' 30 Days Wild Campaign has, together with the University of Derby, proved that children are happier, healthier and more creative when they are connected to the natural world.
Where best to have access to nature than in schools up and down the UK? From bird feeders to a small wild garden, any size area can be cultivated for local wildlife. A school wildlife garden presents countless learning opportunities, both practical and academic, while encouraging a connection to nature.
Children are happier, healthier and more creative when they are connected to the natural world

 
Top tips for a school wildlife area:
Top tips for things to include in your school wildlife area: