Meetings & Conferences Room Hire
The conference room at Attenborough Nature Centre, with a private balcony overlooking the waters of the Nature Reserve, is certain to inspire your delegates.
The room has space for 24 people in a boardroom style and 40 in theatre style and is 9m long by 6m wide.
Discounts are available for community groups and charities.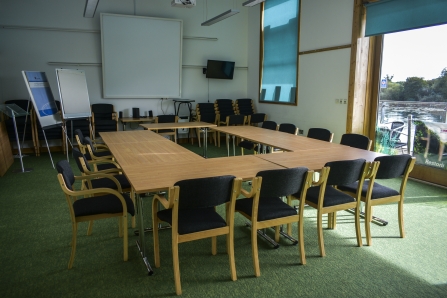 Seating arrangements
Conference style
Classroom style
Theatre style
Catering
We have two lunch options for your delegates.
Homemade on the premises and locally sourced where possible, our generous portions are sure to impress.
Working Lunch
Comprised of freshly homemade sandwiches, a selection of savoury items including but not limited to quiche, sausage rolls and potato wedges, crudités and hummus, as well as fresh fruit and cake.
- £11.00 per person plus VAT
Hot Lunch
Choose any hot item from either our regular café menu or our specials board on the day.
Options typically include - Homemade Chilli Con Carne, Casseroles, Curries and Soups, Salads, Wraps, Rolls and Paninis.
A variety of cake, fresh fruit and juice is also included in this option.
- £15.00 per person plus VAT
Refreshments
Refreshments including tea, fresh filter coffee and a biscuit selection
- £2.00 plus VAT
Breakfast
Get your event off to a good start. We also offer breakfasts - breakfast rolls or continental style
- £5.00 plus VAT
Our lunches offer a mixture of meat, fish and vegetarian options for your guests.
If you would like your lunch to be wholly vegetarian/vegan or you have any special dietary requirements, we are happy to accommodate your needs.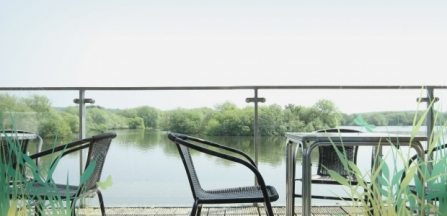 Download our meetings & conference brochure