Attenborough Nature Reserve Facilities
The reserve is free to walk around and see woodland, meadows, riverside and lakes.
Bird Hides
Attenborough has 4 bird hides with unique features:
Sand Martin Hide
Located behind the Nature Centre this new hide which has been featured on BBC's One Show has been described as a "Bird Hotel".   It provides nesting opportunities for up to 150 sand martins each summer.
The integrated 'sunken' bird hide has panoramic views across Coneries Pond and enables visitors to watch the sand martins at close quarters as they feed over the water and return to their nests.  As the nests become established we will use small cameras within the nesting chambers to record the nesting behaviour.
2014 - 7 chicks fledged from 3 successful nests
2015 - 187 chicks fledged this year
2016 - 341 chicks fledged this year
2017 - 279 chicks fledged this year
2018 - 215 chicks fledged this year
2019 - 131 chicks fledged this year
Kingfisher Hide
This hide on Barton Lane has great views over open water towards reed beds. It also features a bird feeding station giving great views of a variety of song birds. If you are lucky you may see kingfisher perched nearby.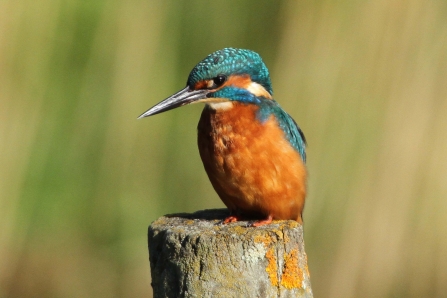 Tower Hide
Situated on Wet Marsh path this panoramic hide offers 360° view of the surrounding landscape. One side the hide bed provides great views of over-wintering bittern on the other side, several species of warblers can be seen in the grassland and bramble. A ridge and furrow grassland system provides great wader habitat.  This is the best place to view the bittern which bred successfully for the first time in Nottinghamshire in 2015.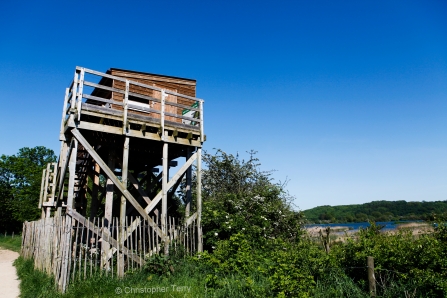 Delta Hide
Over looking the Delta, this hide is a 20 minute walk from the Nature Centre and was specifically designed to provide bat roosts. It also offers great views for bird watchers. Make sure you register for the access code in the Nature Centre before you walk to this hide.  Call into the Nature Centre to register for the code to gain entry to this hide.