Be inspired by Georgia's Sustainable Festivities ideas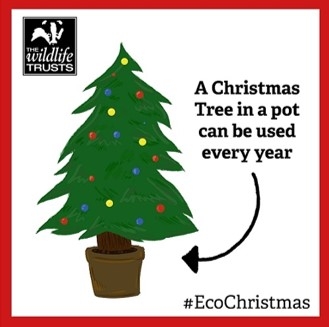 My involvement with the Nottinghamshire Wildlife Trust began this summer, when I was invited to speak at the Nottingham Environment Conference on the Community Engagement panel. After plenty of preparation and lots of deep breaths, I felt ready to speak on behalf of students at the University of Nottingham, especially those belonging to the Sustainability Society. I tried my best to represent everyone well, emphasising the critical impact that young people can have, and are having, in the environmental movement.
Having survived that nerve-wracking experience, I felt prepared to act as President of the society this year! My mission is to make environmentalism wholly inclusive and emphasise the range of benefits, so that as many students as possible can start living sustainably.
Sustainability Society hosts a range of social events to build a community and promote the mental health benefits of connecting with the environment. We also run creative workshops, screen documentaries, go on trips, host external speakers and engage in wider campaigns through debating issues on the university radio and joining local protests. We often collaborate with other societies as well as external organisations, for example, we are spending the year fundraising for a student-run social enterprise called Foodprint (which I also help to run)! Foodprint accepts donations of food that would otherwise be discarded and redistributes it to breakfast clubs, retirement homes and charities, or sells it through its social supermarket to combat both food waste and poverty. This year, having already almost tripled our previous membership, I believe the Sustainability Society has proven an inspiring testament to the strength of the youth environmental movement!
Aside from my activities at university, I have loved volunteering with the Wildlife Trust as part of the Communications and Marketing team. Contributing to the spread of environmental initiatives across Nottingham has been really valuable to me, as I have been able to contribute to my city's development as well as that of my university.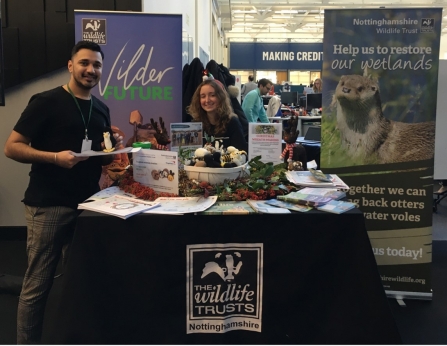 Georgia Cavanagh at the Capital One green Christmas event volunteering with Nottinghamshire Wildlife Trust
In the run up to Christmas, I want to promote ways in which people can make their holiday season as environmentally-friendly as they can. For example, in gift-giving - aside from not using wrapping paper (couldn't newspaper be okay instead?), what eco-warrior wouldn't love to receive an adoption of an adorable endangered animal, or some zero-waste essentials? If you're buying for someone who's not an outright warrior, wouldn't they appreciate a home-made gift such as handmade soap, or a locally-made piece of art? And decorating your house with real branches and berries is not only resourceful but more authentic than anything store-bought!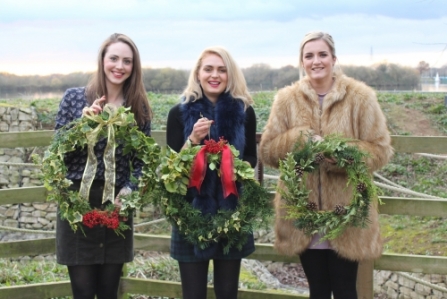 Other ideas to help the environment over the festive break:
Food - buy local and organic produce whenever possible, don't buy more than you need, compost any waste you produce or create meals from your leftovers using zero-waste recipes through: www.lovefoodhatewaste.com!
Staying warm - use Christmas jumpers and blankets instead of heating!
Don't give into the consumerism of things like Boxing Day, or all the single-use items marketed throughout the holiday period. Instead, go for reusable Christmas 'essentials' such as a potted tree that you can leave out in the garden and use again (both taking carbon out of the atmosphere and avoiding the negative impacts of artificial tree production!), use refillable crackers and advent calendars!
Make your own, or get soy or beeswax candles, instead of paraffin-based ones that are not only pollutants but can be detrimental to your health!
More ideas on how to have an eco-Christmas can be seen on this website too.
To find out more about the Sustainability Society and to get involved, you can find us on our university's Students Union page, or follow us on our social media channels. We are always happy to form new partnerships, so get in contact by email if you have any ideas!