Residents of Langwith Lodge Residential Home give nature a helping hand
Here's a wonderful story from Langwith Lodge Residential Home near Mansfield about how 30 Days Wild has inspired their staff and residents to turn their garden into an area where everyone can admire nature…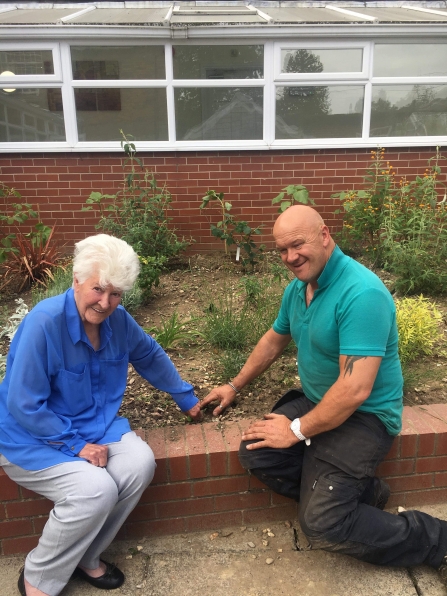 Our 30 Days Wild began before the 1st June, as staff members and residents started to take more notice of the world around them. In and around our grounds we spied rabbits, all manner of flora and fauna and a few birds of prey; species we live amongst, but perhaps rarely see for what they are.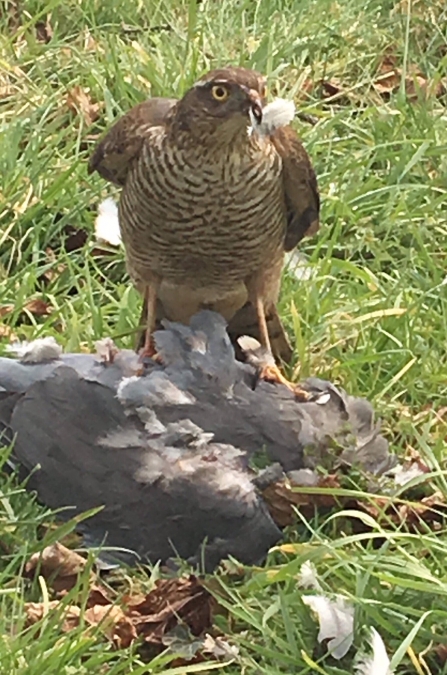 The weather has been a blessing of course. The warm sunny days have given residents plenty of opportunities to head outside, and our garden is coming on a treat under the watchful eyes of our head gardener, Andy. Pictured is carer Janet Mansbridge and resident Dulcie with their crops ready for repotting.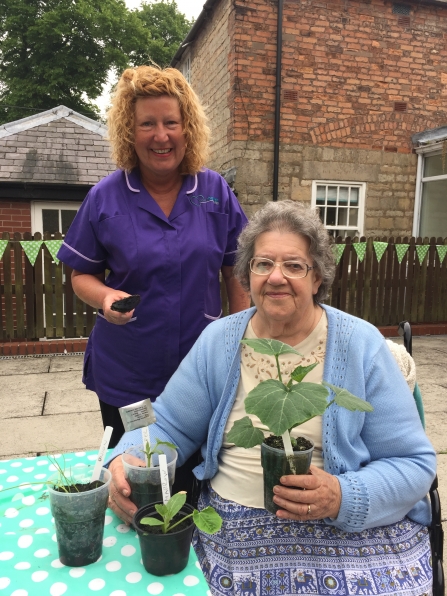 For this first week of 30 Days Wild we have been thinking about our fairy garden, which we have begun to create in an old courtyard that could really do with brightening up. Staff and residents visited a local garden centre to choose accessories and plants, while others gathered together in our dining room to craft sculptures. We hope that this garden will become a second sensory retreat; a magical place that will tempt butterflies and bees, and the birds we already see so frequently.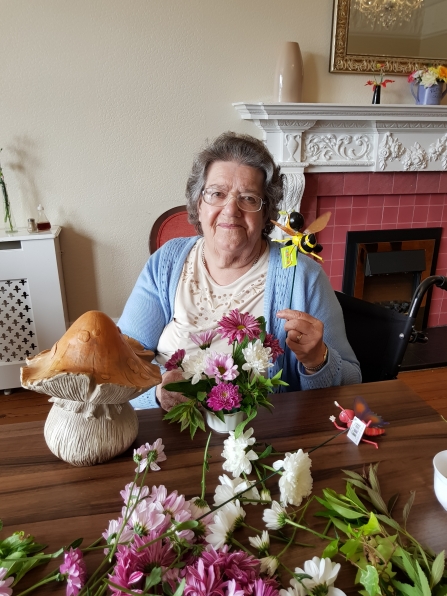 Other activities have included repotting plants, maintaining our lawns and gardens and monitoring sunflowers. Our central office operates a sunflower competition each year and we're determined to triumph. We have also done a little flower arranging, using plants and foliage sourced from our garden. Those who are unable to get outside very often have still been able to enjoy the wonders of nature.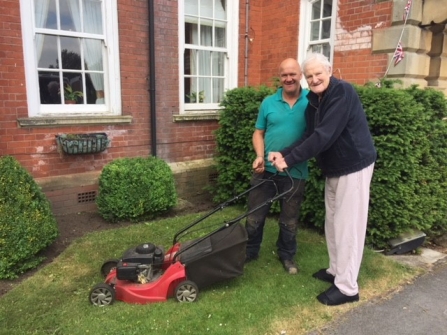 30 Days Wild has inspired our staff and residents to play close attention to their environment; we look down far more these days, for good reason! Our grounds have been a blessing, comprising as they do an orchard, lake, meadow and sensory garden. We are looking forward to getting out and about a little more, and exploring the place we – and so many creatures – call home.