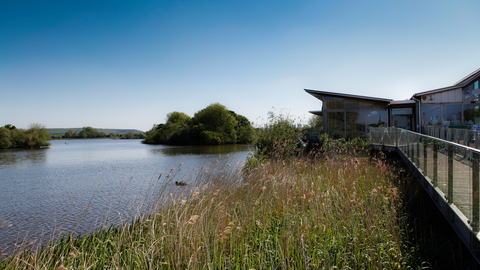 Post-Pandemic Nottingham Nature - Panel Discussion
Book
A panel discussion, chaired by Dr Rob Lambert, with representatives from Nottinghamshire Wildlife Trust, campaigners, youth and community. This event is part of the UK-wide Being Human Festival.
About the event
Join us for a lively panel discussion and Q&A, chaired by Nottinghamshire Wildlife Trust Vice-President - Dr Rob Lambert, with representatives from Nottinghamshire Wildlife Trust, environmental campaigners as well as youth and community representatives.
Panelists will include:
Michael Walker (@nottsbatman) – Nature Recovery Manager for Nottinghamshire Wildlife Trust. Michael is a keen naturalist responsible for management planning for the Trust's varied estate. Michael is active member of the Nottinghamshire Dormouse group and a former Chairman of Nottinghamshire Bat group.
Charlotte Jones (@Charl0tteJones) – Charlotte is a profession environmental campaigner with experience at both The Wildlife Trusts and Woodland Trust. Charlotte is also an active volunteer with Nottinghamshire Wildlife Trust. She is a youth leader with the Trust's Keeping it Wild team and a wilder champion.
Indy Kiemel (@GreeneIndy) - Indy is a long-term member of the Trust's youth team Keeping it Wild and a member of RSPB's Youth Council. Indy is a passionate birdwatch and environmental campaigner who has contributed to programmes such as Springwatch and worked alongside both Chris Packham and Megan McCubbin.
This event is part of the Being Human festival, the UK's only national festival of the humanities, taking place 11–20 November 2021. Led by the School of Advanced Study, University of London, in partnership with the Arts and Humanities Research Council and the British Academy. For further information about this event please visit the event page on the Being Human website, or for general info about the Being Human Festival visit their homepage at beinghumanfestival.org.