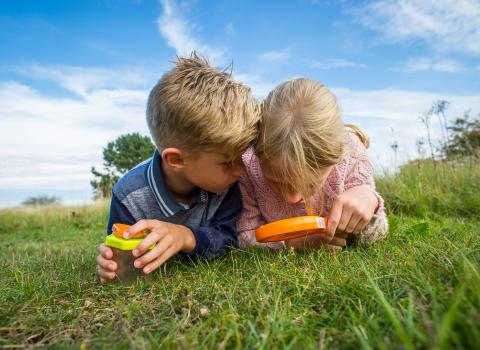 from £3.75 a month or £45 a year
Adult members: 
A wildlife welcome pack including a membership card
Nottinghamshire Wildlife magazine three times a year
A What's On Guide three times a year
Members E-Newsletter including wildlife news and local events
The opportunity to attend free,  exclusive members only events, including bat walks, lambing events and fungi walks.
Young members:
A fun Wildlife Watch kit and quarterly magazine
Join now
Make your family part of our family
Many people choose to join the Wildlife Trust around the time they start a family. Grandparents often want to pass on their love of nature to the next generation.
We want to bring your family into the Wildlife Trust family. So we've developed a new form of membership to help our existing members share the benefits with their extended family.
Existing members can add additional family members. Your children and your grandchildren, or perhaps nieces and nephews – it doesn't matter how they are related.
From just £2.50 extra per month you can add additional addresses to your membership subscription. This is a saving of 30% on the minimum level of contribution for a new Family Membership.
To add a new address to your subscription, call the Membership team on 0115 958 8242 or email membership@nottswt.co.uk