My insurance
Ian, Thacka Beck, Penrith
When he's not studying at Cumbria University, Ian enjoys volunteering at Thacka Beck. As well as being great for wildlife, this wetland nature reserve helps protects Penrith from flooding when the river is in spate and allows urban children and adults to connect with nature.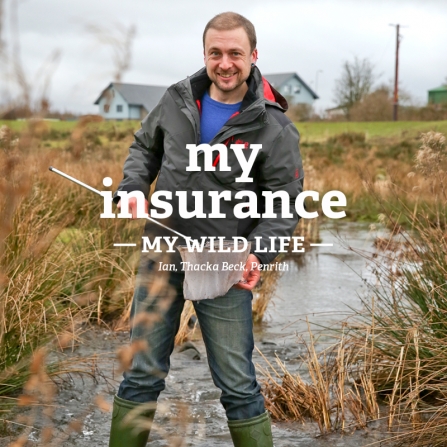 Wild places keep water in nature and out of our homes.
What's your wild life? Tell us why wildlife or a special wild place matters to you or share your story in social media using #MyWildLife.
If you'd like to share your story please get in touch with us at campaigns@wildlifetrusts.org.