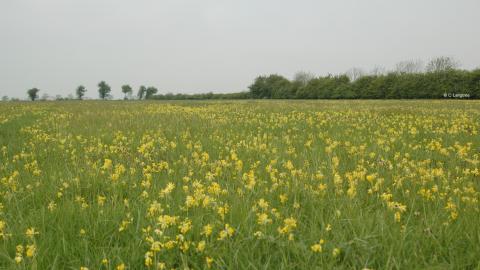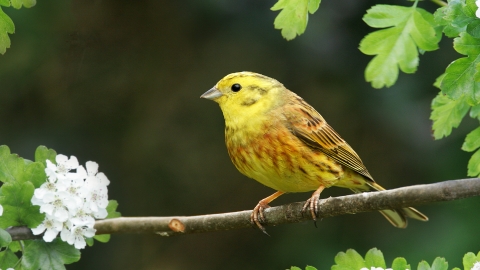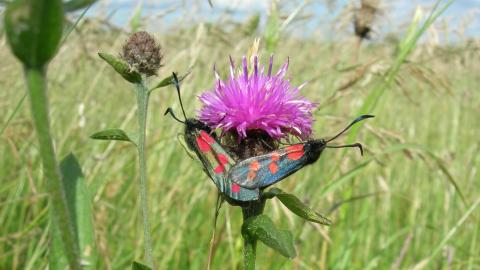 An ancient meadow, surrounded by species rich hedgerows, it is no wonder that it is a Site of Special Scientific Interest. This traditionally maintained meadow has not seen the use of artificial methods or pesticides for many years. You can still see the original ridges and furrows, while admiring a rich diversity of flowers and wildlife. Spring and summer are the best times to see the array of wild flowers on the reserve, while the grassland butterflies are best seen from July.
Know before you go
Entry fee
Access by permit only
Grazing animals
Yes
Walking trails
If you have a permit, please avoid trampling the hay crop (May to June) and disturbing grazing animals (August to Feb).
Access
Access by permit only. Reserve can be accessed via a public footpath that crosses the site, running north-south, just inside the western boundary. Visitors are advised to keep to the marked paths so to avoid disturbing the wildlife.
Dogs
On a lead
Dogs are alllowed on a lead at all times and only on the public footpath.
When to visit
Opening times
Access by permit only
Best time to visit
April to July
About the reserve
The reserve is an ancient meadow and has not been chemically treated or ploughed in recent times. The ancient ridges and furrows are clearly visible. This traditional meadow has a variety of flowers and grasses, including cowslips, green-winged orchid and yellow rattle. Unimproved pasture such as this is scarce in Nottinghamshire, so it is a must see!
It is maintained by a traditional method of allowing the grassland to grow throughout the spring and early summer, before cutting it back for hay in July. The livestock on site then keep the grass short through late summer and autumn before being removed just before Christmas, a method that maintains a wide variety of flora, moths and butterflies on the reserve.
Amongst the plant species you can expect to see are cowslip; the beautiful green-winged orchid with its rich purple flowers lined in emerald; yellow rattle on which yellow flowers give way to dry fruit whose seeds rattle when you shake them and the floral fried egg appearance of the oxeye daisy. The grassland also offers a home for moths and ground based species of butterfly like the meadow brown, the ringlet, and the attractive orange and brown gatekeeper.
The hedgerows around the site are another important habitat; look out for yellowhammers, a member of the bunting family whose almost luminously yellow head is a giveaway and has a song that goes "a-little-bit-of-bread-and-no-cheeeeese". It is even said that the yellowhammer has another song that inspired Beethoven's 5th symphony!
 
Environmental designation
Local Wildlife Site (LWS)
Site of Special Scientific Interest (SSSI)