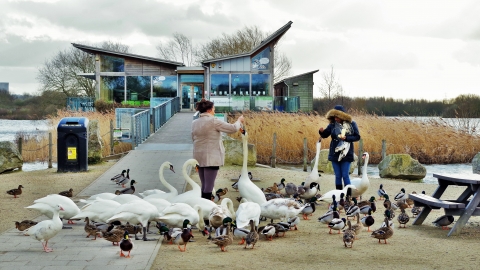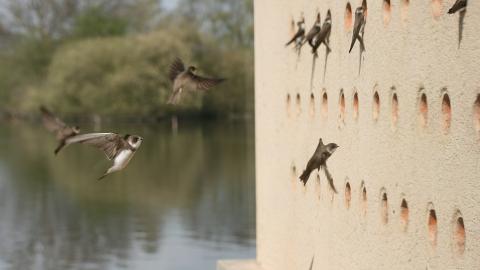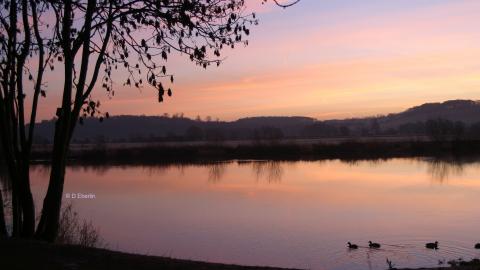 Attenborough Nature Reserve
CAR PARK AND VISITOR CENTRE CLOSED
Please note that the centre and car park are now closed until further notice. The reserve currently remains open for visitors to enjoy at the reccommended 2 metre distance from others.

A beautiful complex of flooded former gravel pits and islands providing exceptional habitat for a wide range of wildlife.
Know before you go
Entry fee
Free access
Parking information
CAR PARK CURRENTLY CLOSED.
Grazing animals
Sheep and Cattle
Walking trails
There are many nature trails around the reserve including the Tufted duck route, the Skylark trail and the Kingfisher trail. This is a wheelchair friendly site.
Access
The Nature centre is open 8am-4pm. Access to the reserve is open at all times however the car park closes at dusk. There is disabled parking onsite and there are accessible trails around the reserve, that are suitable for pushchairs and wheelchairs. Access to some of the hides are also suitable for wheelchair users. Contact the Trust for more information.
Dogs
On a lead
Dogs are allowed on the cafe balcony
When to visit
Opening times
Nature reserve: 7am until dusk daily. Visitor Centre: Weekdays 8am - 4pm; weekends and bank holidays 8am - 4pm.
Best time to visit
All year round. Seasonal highlights include Butterflies (inc. brown argus) in Spring, Sand martins in Summer and Starling murmurations in Winter.
About the reserve
We have successfully secured donations of over £1 million for Attenborough Nature Reserve during the Lifeline Appeal to purchase and look after the reserve for generations to come. But please still keep donating so we can keep managing the reserve.
Find out more and donate online
Attenborough Nature Reserve was established in 1966 and opened by Sir David Attenborough. The reserve is best known for its birds. The area is an important site for winter wildfowl and often holds a high proportion of the county's shoveler and diving ducks, with larger numbers of mallard, teal, and occasionally wigeon. Scarcer wildfowl such as sawbills and sea ducks are recorded regularly and cormorants are common. All the British grebes have been recorded. In the spring and autumn, many migrants birds pass through and the Delta area attracts a wide range of waders in small numbers including the iconic bittern.
Species found include Sand Martins, Bitterns, Kingfishers, Cormorants, Great Crested Grebes, Reed & Sedge Warblers, Shelducks, Terns, Shovelers, Widgeon, Sawbills, Sea Ducks, Otters, Bats, Butterflies, Dragonflies, Voles, Shrews and Harvest Mice.
Broxtowe Lotto is a weekly lottery that raises money for good causes in Broxtowe, including  our fantastic Attenborough Nature Reserve. To find out more about the lotto please visit here
Environmental designation
Local Wildlife Site (LWS)
Site of Special Scientific Interest (SSSI)
Upcoming Events at Attenborough
The aerial video was filmed with permission of NWT at a time so as not to disturb the wildlife