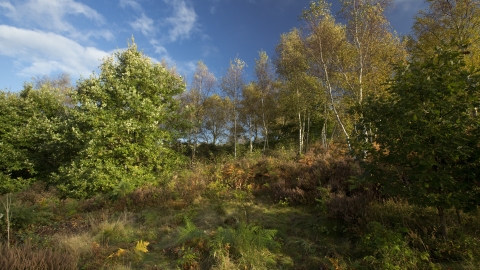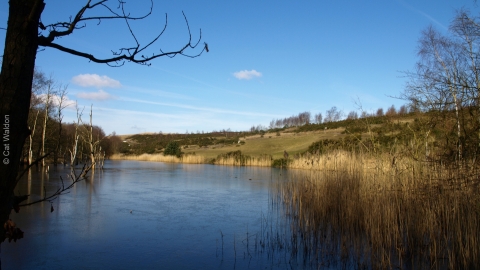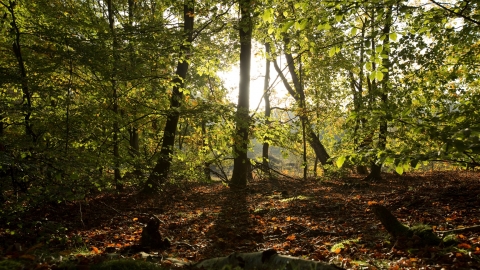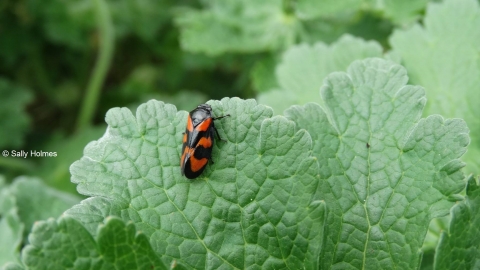 A site with a long history as open heathland and part of the historic Sherwood Forest area.
Know before you go
Entry fee
Free access
Parking information
There is no designated parking but cars can be parked nearby on side roads.
Access
Footpaths and tracks make the reserve easily accessible. Contact the Trust for access information.
When to visit
Opening times
Open at all times
Best time to visit
April - July
About the reserve
This site has a long history as open heathland being part of the medieval Rainworth and Rufford forests. It consists of a circular area of sessile oak plantation, perhaps dating back from the 1850s. 
Large areas of heathland once covered the sandstone areas of Nottinghamshire stretching from Mansfield east towards Ollerton up until the early 20th Century.
Much of this has now been lost due to agriculture and forestry, so Strawberry Hill Heath really offers a glimpse into medieval Sherwood.
Strawberry Hill itself consists of a circular area of sessile oak plantation, perhaps dating from the 1850s. Birch is common and the ground flora here is dominated by bracken and wavy hair-grass with some heather. Central areas of the site are largely dominated by heather and bracken, with patches of gorse and broom scrub. Tree cover varies greatly but over much of the site there is a scattering of oak and birch, with denser woodland around the edge of the site.
Seventeen species of fungi have been recorded in the heathland areas together with many mosses and lichens. Areas of bare or sparsely-vegetated sandy ground amongst the heathers are valuable for invertebrates and reptiles, and over 40 species of beetle have been recorded across the site. At the north-eastern corner, ground subsidence has lead to the formation of a permanent wetland area.
Strawberry Hill Heath is a great place to explore and Nottinghamshire Wildlife Trust is currently working with partners to extend and link remaining areas of heathland within the Sherwood Forest landscape to ensure they have a secure future.
The Robin Hood Lottery is a weekly lottery that raises money for good causes across Mansfield area and especially in key areas of Sherwood Forest, including our fantastic Strawberry Hills Heath. To find out more about the lotto please visit here
Habitat
Environmental designation
Local Wildlife Site (LWS)
Site of Special Scientific Interest (SSSI)