Cattle vaccine must be a priority for Government in fight to combat Bovine Tuberculosis says Wildlife Trust
Following the announcement that badger culling is to be extended to 11 new areas, Nottinghamshire Wildlife Trust has today called on the Government to prioritise the development of a cattle vaccine to fight TB instead of continuing to expand the area in which badgers can be killed.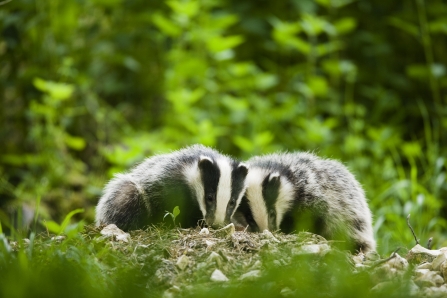 The charity is one of a number of Wildlife Trusts which has invested heavily in vaccinating badgers and is currently working with farmers in the Vale of Belvoir to build immunity in the local badger population to help prevent the disease taking hold in the county.
Speaking about the expansion of the cull, Nottinghamshire Wildlife Trust's Gary Cragg, manager of the local vaccination programme said: "Like Derbyshire we are considered an 'edge' territory in terms of the spread of bovine TB and our colleagues at Derbyshire have had to fight an almighty battle to prevent the culling in their area. We don't want to end up in the same situation and believe that the focus must be on vaccination - not killing badgers."
With the support of Defra, the local farming community and donors, Nottinghamshire Wildlife Trust has been vaccinating badgers living in farmland close to the Nottinghamshire and Leicestershire Border since 2015 and has so far vaccinated 206 badgers.
Across the UK Wildlife Trusts have vaccinated around 1000 badgers since 2011 and Nottinghamshire Wildlife Trust believes that the strategy to control the disease must change direction.
It is clear that badgers are not the primary cause of the spread of TB in cattle and that the primary route of infection is from cow-to-cow contact so the Government should make the vaccination of cattle a priority. Whilst we wait for this to happen we will continue working hard to vaccinate badgers in partnership with vets, farmers and landowners. Many farmers recognise that badger vaccination is a positive alternative to culling, and we believe that working alongside them is the right way forward – not an ever expanding kill zone for badgers.

Nottinghamshire Wildlife Trust
Donate to the badger appeal
We can make a real difference, but only with your support.
You can by texting BADGER to 70085 and donate £5 or use the form below.
Make a donation
Help us to vaccinate our local badger population!