Not a phrase usually placed in context with Nottinghamshire Wildlife Trust but in this instance it's a word mash up. Concrete, thanks to Newark-based concrete pile company, Centrum Pile and jungle, a creative term for the nearby nature reserve, Beacon Hill, owned by Nottinghamshire Wildlife Trust and whose maintenance is supported by funding from Centrum Pile.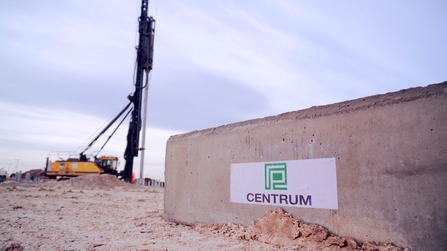 As a business partner, on the face of it, it would also seem an unusual bed fellow, but with the environmental credentials such that Centrum Pile are looking to achieve, alongside Nottinghamshire Wildlife Trust's ambition of 30% of land left to nature by 2030, it's one that fits happily into the landscape.
Centrum Pile Ltd, are one of the UK's leading reinforced precast concrete pile manufacturers. With systems in place for rainwater harvesting and waste management, they have positioned themselves as a sustainable concrete manufacturing company.
They have recently announced their participation in a low carbon concrete project, which has been awarded funding by Innovate UK. This initiative is a major move for Centrum Pile on its mission to reduce their carbon footprint and balance business aims with their commitment towards the protection of the environment.
We as an industry and as a business needed to find "a better way to play the old game"
The objectives of this two-year project include development, assessment and demonstration of new product developments to drive for new industry-wide guidance and standards involving convening an industry stakeholder group to support the production of the new guidance.
Paul continued "If the trials are successful, then Centrum will be at the forefront of potentially one of the biggest environmental game changers that this industry has ever seen and will be able to offer our customers the choice to reduce the embodied CO² of their concrete piles within their building project."
This is one of many recent initiatives and accomplishments of Centrum Pile Ltd, including:
Reduction in their carbon footprint whilst maintaining the standard of its concrete
Continuing their business partnership with the Nottinghamshire Wildlife Trust for a third year.
Achieving an almost waste free production of precast concrete piles
A practical way to combat the climate and environmental crises we find ourselves in right now

Nottinghamshire Wildlife Trust
Speaking on behalf of Nottinghamshire Wildlife Trust, Emily Patrick, Business Partnership Officer said: "Nottinghamshire Wildlife Trust applauds Centrum Pile's efforts in their field leading the way for others to follow suit nationally and internationally. We welcome their input locally through their support of Beacon Hill Nature Reserve, a local community natural asset in Newark. A practical way to combat the climate and environmental crises we find ourselves in right now."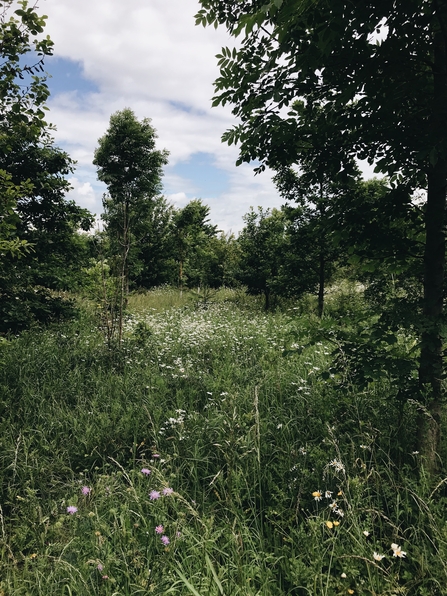 Get involved
For further information about Business Partnerships, click the button below and contact Emily Patrick.