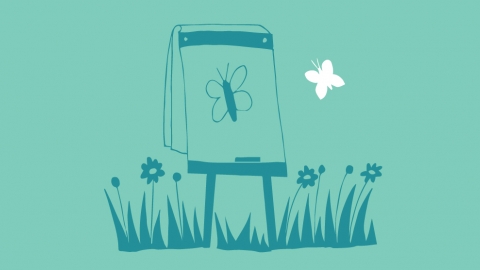 How to help wildlife at work
Attracting wildlife to your work will help improve their environment – and yours!
The Wildlife Trusts' 30 Days Wild Campaign has, together with the University of Derby, proved that nature is good for your soul.
So where best to instil some tranquillity than in places of work up and down the UK? From bird feeders to a small wild garden, any size area can be cultivated for local wildlife.
Create a peaceful area for colleagues and wildlife… maybe work could help with the costs?
Top tips for a work wildlife area:
Top tips for things to include in your work wildlife area: