Attenborough Nature Centre Facilities
COVID-19
Please not that some of the information below may not be up to date with our response to the coronavirus pandemic. Please check for the latest updates by clicking the button below.
Cafe
Enjoy a brew with a view!
Our café offers stunning views of the lakes at Attenborough and has balcony seating directly over the water.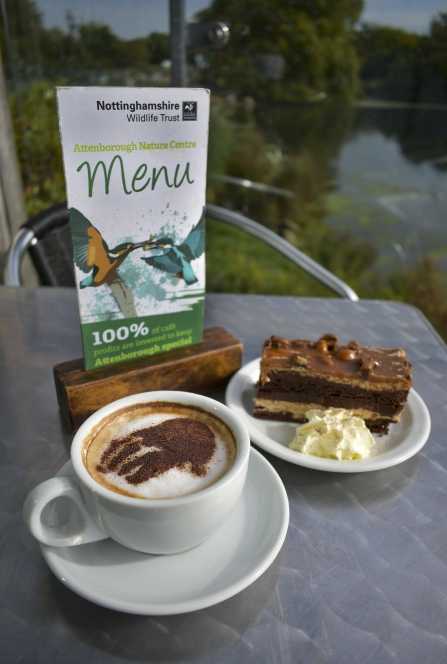 Dig in to a wide range of hot and cold foods and daily homemade specials. Perhaps indulge in a cream tea or a slice of one of our delicious cakes while you're at it.
We offer vegetarian, vegan and gluten free options and pride ourselves on accommodating special dietary needs where possible.
Breakfast is served until 11am, specials until 3pm, and we stop serving everything else 30 minutes before closing.
Nature Shop
The shop sells a wide range of nature related items from gifts and souvenirs to nest boxes, hedgehog homes and bird seed and feeders. With our wildlife products and ideas you will find in our back garden you can create your own wildlife garden at home.  You can also buy from our online shop.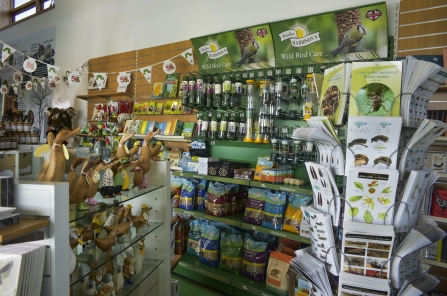 Indoor Nature Discovery Area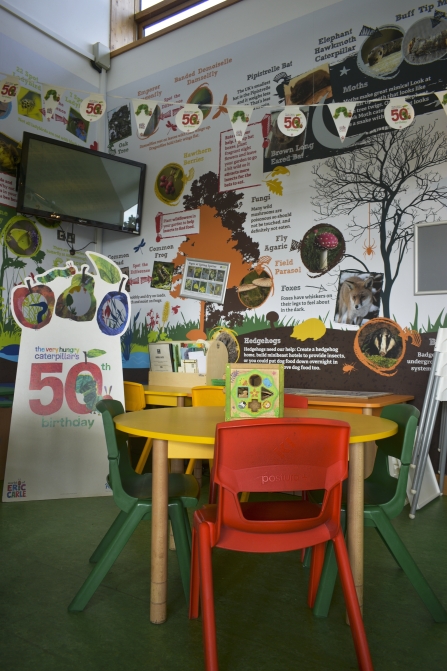 To amuse both young and old there is a 'nature table', with specimens to look at, puzzles to complete and colouring sheets can be purchased for just 10p. The interactive screens have games such as wordsearch and follow the food chain as well as information pages about habitats and the wildlife that can be found here. Bring in some specimens to be viewed on the microscope.  A large screen in the cafe also shows nest box images when they are availalble, views of the reserve as well as information on forthcoming events.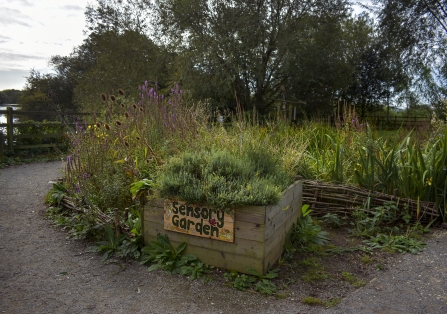 At the rear of the building is a special outdoor education area complete with a pond, bird feeding stations and a sensory nature trail to enable visitors to observe wildlife at close quarters. A special trail has been developed in this area with information panels on this special place. Come along and see the Insect Hotel!
Accessibility
The Nature Reserve is a 226 hectares outdoor site.  The full walk around the reserve should take around three hours so a half day visit is ideal with the Nature Centre providing great facilities before and after your walk.
Toilets
Toilets are available, including accessible toilets, during the nature centre opening times.
Before your visit

Visit our Plan your visit page of the website.

The nearest railway station is Attenborough and is a 15 minute walk to the Nature Reserve and is well signposted.

Tthe Indigo bus runs every 10 minutes between Beeston and Long Eaton and the bus stop is a 10 minute walk to the reserve down Barton Lane.

The Nature Centre is fully accessible being all on one level. An accessible toilet is available. A wheelchair can be borrowed to get from the car park to the Nature Centre (tel. 0115 972 1777).

The Car Park, which is 50m from the Centre has accessible spaces, some overlooking the lake.  The surface of the car park is solid and has marked spaces for 156 cars.  There is a £3 donation for parking all day.

The route to the Centre from the car park is on one level.

A hearing loop is provided in the Conference Room.

The Nature Reserve is on one level with some steeper slopes over bridges. The path surfaces, in the main, are accessible to all. It may be worth checking before your visit on the state of the paths as some are liable to flooding in very wet weather.