Don't walk away from wildlife…
Be sure to keep in touch with your friend nature as restrictions start to lift this summer!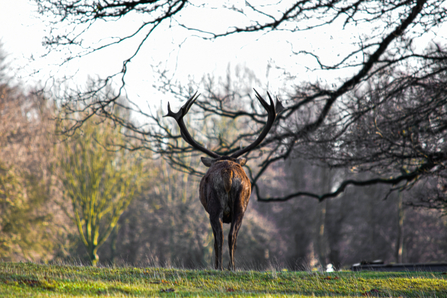 In March of 2020, I had just graduated from my MSc in Zoo Conservation Biology, filled with excitement to take on the world of wildlife and make a difference... then we went into lockdown. At first I was terrified - what on earth would I do to fill all of this new found time on my hands? How could I possibly make a difference for wildlife from the confinements of my local area?
So what did I do?
I started a blog and a wildlife photography page, both of which I had wanted to start for a very long time and had never gotten round to doing before (sound familiar?). I finally made time to edit and share photographs I had taken 3 years earlier on the trip of a lifetime to South Africa, and used them to raise awareness of the conservation issues that different species face. As restrictions began to ease slightly and we were allowed to go walking more in our area (2 walks a day!), I used this opportunity to spend more time outside taking photographs of my local wildlife. 
This drastically improved my health not just physically but also mentally. I found that I was much more motivated and came up with my best ideas whilst outside, connecting with nature. The mental clarity and inspiration you can gain from a bit of fresh air every day is amazing.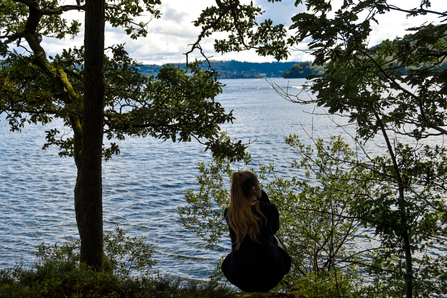 I had a new-found appreciation for the wildlife in the farmlands surrounding me, which previously I might have walked straight past. I would listen to the birds in my garden, and admire the wonderful view from my home which I always took for granted. I even made it my mission to capture a photo of some deer I had spotted in a particular field near my house...which as you can see from the photo below, I ALMOST managed - but it was definitely a fun challenge!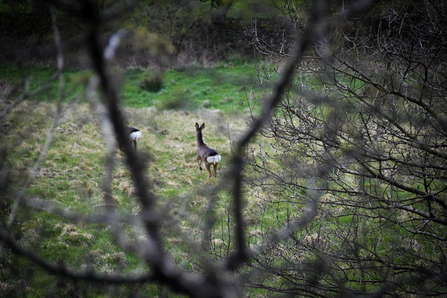 I'm sure that a lot of people feel the same way as myself, and nature helped many through a really tough year. In fact one survey by the National Trust found that interest in nature has risen by a third since the COVID-19 outbreak in March 2020. 68% of adults also agreed that taking the time to notice the nature around them made them feel happier during lockdown. 
Whilst a lot of people in this survey also expressed that they wanted to continue their relationship with nature after lockdown, I know personally how easy it is to slip back into a routine of busy life and forget to take that afternoon walk. 
As restrictions ease I have found myself wondering on multiple occasions why I long for the summer of 2020 again. How on earth could I possibly have been happier during a lockdown than I am now? NATURE. I was in it every day, in fact I don't think I was ever really inside. I was either taking long walks through the countryside (right by my house - which I never knew existed until I was forced to explore!), or sitting in my garden admiring the wildlife right on my doorstep. Not to mention all of the beautiful nature reserves in my local area... it is incredible how small your problems can feel whilst standing in a forest full of trees towering over you (Sherwood Pines I'm looking at you).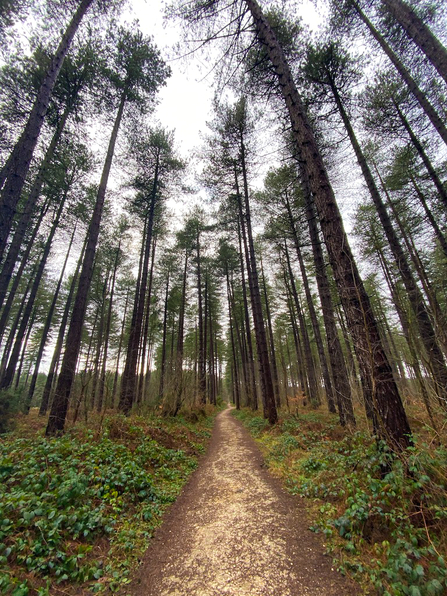 Now don't worry…I'm definitely not suggesting we should all go back into another lockdown! However, stopping to notice all of the simple, yet beautiful things nature has to offer on a daily basis - which we might miss in a frenzy as we rush to our next meeting - is so important.
If anything, it is even more important now than it was during lockdown to keep in touch with nature! Now that life has many more stressors and 'busyness' it is more tempting to stay inside in order to finish our rapidly growing to do list. Although a lot of people might be enjoying getting back to work, try not to get too caught up in it and forget to take care of your mind and body in the process.
This is what 30 Days Wild is all about. A study from the University of Derby found that taking part in the challenge significantly improved the health and happiness of participants, even after the challenge was over. Something as simple as eating lunch in the park rather than in front of your computer could make a huge difference to your day. 
Personally, I am excited to use 30 Days Wild as a daily reminder to incorporate more nature into my daily life and stay connected. 
One thing I am going to make sure I do during the challenge is get up to watch a sunrise. I absolutely adore photographing a beautiful sunset, so it's a great excuse to experience something new!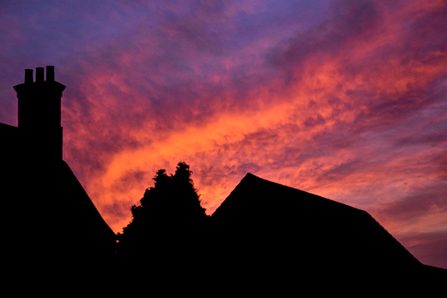 I will be making sure I spend at least an hour a day outside - it might not seem like much but you'd be surprised how difficult that can be sometimes (especially if you work indoors). Even if you can't fit driving out to your local nature reserve into your schedule, something as small as walking to work, or sitting in your garden if the weather is nice, can add up! This is a rule I had during lockdown, and once I got into the habit I was surpassing this target every day.
I am also going to challenge myself to take more photos of things I have to look a bit more carefully for - the more underappreciated flora and fauna. I have always wanted to learn how to ID trees - maybe 30 Days Wild is the perfect reason to start! Download the iNaturalist app for help with species identification, and why not join the City Nature Challenge over the Bank Holiday weekend (30th April to 3rd May) to get you started?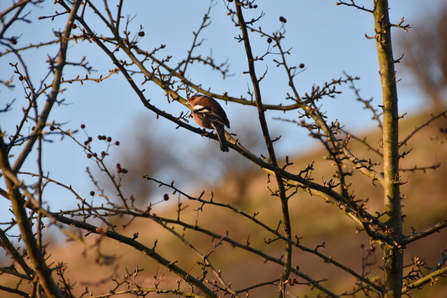 Why not use 30 Days Wild as a reason to do something you have always wanted to try? Maybe you'll get round to building that bird box or starting a vegetable patch. You never know where small steps might lead. Take me for example… if it wasn't for the wildlife blog I started during lockdown, I probably wouldn't be here with the opportunity to write this post today! 
Join me in the 30 Days Wild challenge by signing up below!
Get involved!
Join in with daily random acts of wildness during June for 30 Days Wild by signing up online via the button below and downloading your free pack.