Include a gift in your Will
Don't leave the future to chance
Wildlife needs Will power.
Include a gift in your Will for wildlife & protect our inheritance.
We are very fortunate in Nottinghamshire to have such a wonderful array of wildlife and habitats on our doorstep. Including a gift in your Will to Nottinghamshire Wildlife Trust helps us protect the threatened species and fragile places we all love.
Everyone should make a Will, even if you think your estate is of little value, as it is the only way to ensure that your property and possessions go to those you wish after your death. If you do not leave a Will, it can cause a great deal more work for relatives at an already stressful time. Once you've made a Will, it is important for you to keep it up-to-date as life changes, such as marriage or the arrival of grandchildren, as these things may affect your wishes.
By including charities in your Will you can know that your assets are being used for future projects involving vital work to help preserve our environment.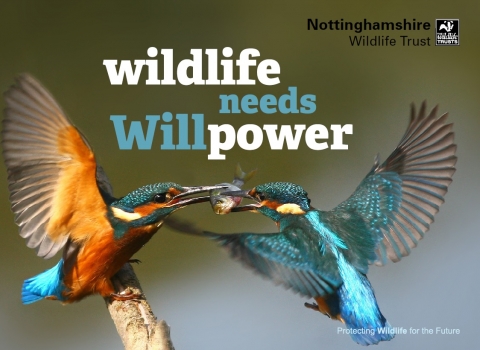 Remember a Charity in your Will Week
As part of the annual Remember a Charity In Your Will Week, during September each year, a number of local leading Will-writing solicitors are supporting us by providing you with various offers, click the button below to find out more.
This service is not only offered during the dedicated week, some solicitors have kindly offered their support all year round. Therefore, when you are ready, you can get professional help to write a Will or update your existing one.
Find out more
Legacy Pledge
Whilst many members & supporters may be planning to include a gift in their will for Nottinghamshire Wildlife Trust, very few ever tell us in advance.
However, as we plan for the future of the Wildlife Trust, it can be very helpful to know that people intend to support us in their Will. We don't need to know details other than that they intend to make a bequest.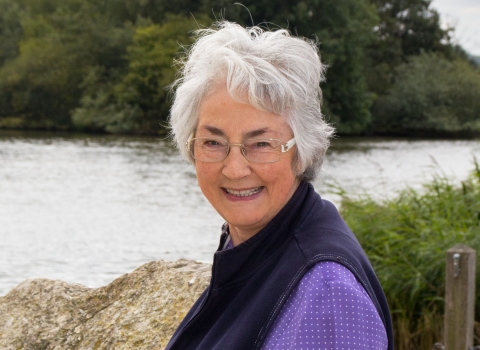 Legacy Pledge
 
Wildlife Trust member Moira Robinson explains why she intends to help Nottinghamshire Wildlife Trust through her will.
 
Read her story
We have a helpful Legacy Booklet which provides some more information about how you can pledge to include a gift to Nottinghamshire Wildlife Trust in your Will. If you would like a Legacy booklet, please contact Rachel.
If you are still unsure, below is a link to our legacy charter.