Find a nature reserve near you
From ancient woodlands full of bird song in spring, meadows brimming with wild flowers in summer to heathlands in the heart of Sherwood Forest, our reserves bring you close to nature right across the county. With dozens of peaceful and uplifting sanctuaries the length and breadth of Nottinghamshire our network of sites helps people explore the wildlife right on their doorstep.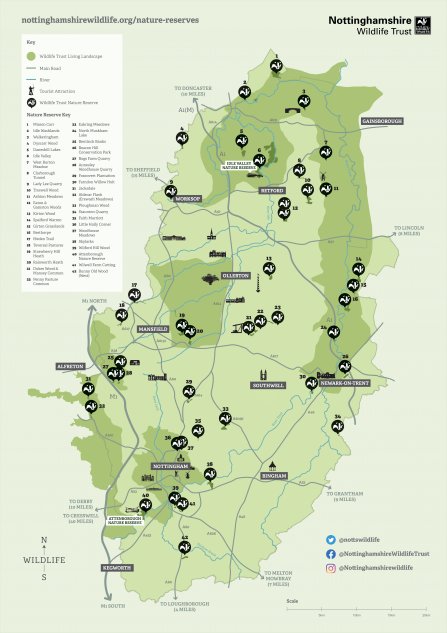 Nature for health
We want more people to discover that daily contact with wildlife improves their mental health, and we want more people to care about and take action for wildlife as a result. Seeing birds near our homes, walking through green spaces filled with wild flowers, and along rivers that are clean and clear reduces stress, fatigue, anxiety and depression.
Daily contact with nature is also linked to better physical health, including reductions in obesity and improved concentration.