Starting your random acts of wildness
Are you primed and ready to go 30 Days Wild?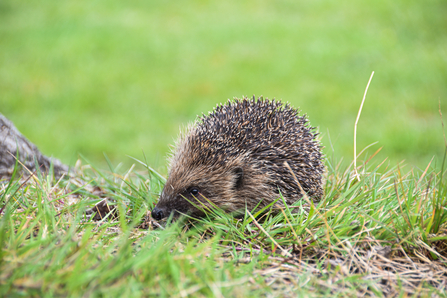 Now that we are nearing the month of June, hopefully you are all signed up for 30 Days Wild (if not, sign up here!). So now you are ready, why not start planning in your daily acts of wildness, or even putting some into action to get into the swing of things?
All of our reserves are open to explore and those such as Idle Valley and Attenborough Nature Reserve have cosy cafes and shops - a great day out (and perfect to hide away in, should the rain start pouring). Why not visit your local reserve and not only get some fresh air, but also grab a coffee and stock up on supplies in preparation for 30 Days Wild?
I wanted to share a few ways I am planning for the challenge, and how you can do the same!
#1 Visiting new reserves
One act of wildness I am putting into action is to visit a new Wildlife Trust reserve every weekend. I love discovering new areas of nature to enjoy and exploring with my camera. Now that restrictions allow us to travel a little further, the first reserve on my list is Idle Valley.
Not only is this reserve the biggest in Nottinghamshire, but it is also home to rare species of sheep and cattle. Lincolnshire Red cattle, Hebridean and Herdwick sheep are there to graze the land and make it more biodiverse for other species. The sheep are known as the flying flock, as they are moved across the county to graze different areas of reserves as part of the Trusts conservation grazing programme.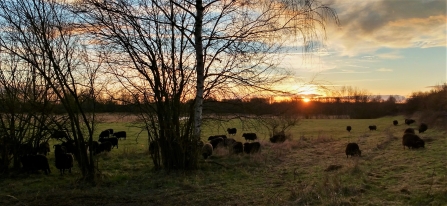 This reserve is also the area that the Nottinghamshire Wildlife Trust are hoping to reintroduce beavers into after 400 years of absence. The reintroduction of beavers could do wonders for the reserve, by creating more diverse habitats for other wildlife to thrive, such as wetland birds, water voles and insects such as dragonflies. Why not learn more about beaver reintroduction as one of your random acts of wildness - or even support the project by making a donation?
The café, serving locally sourced food has a panoramic view of the wetlands, making it the perfect spot for lunch whatever the weather. The on-site shop provides a few of the supplies you need to get started on your 30 Days Wild journey too.
#2 Getting to know my wildlife
During the challenge, I am aiming to get to know the wildlife in my back garden, and nurture it to the best of my abilities. If your goals are similar, you can purchase the tools to help you from the Idle Valley shop, or if you can't get out to the reserve, you can shop all of our products online.
If you are interested in…
Birds: You could purchase a nest box and feeder, or even grab a pair of binoculars if you have a large garden and observe any birds that visit. Why not pick up a birdwatching book from our store and try to identify the birds you see? Nest box cameras are also available to purchase from our shop if you would like a more detailed insight into their lives! Buy now ready for next years bird breeding season!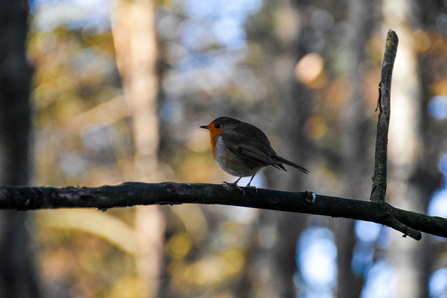 Insects: There are likely hundreds of insects living in your garden, of varying species. Insect hotels are available to buy - or you could make your own using our guides. Insects are also a great way to teach children about wildlife, as they are relatively easy to find, and it's fun to get messy searching for them. There are a variety of games and kits available in the shop which can be used to capture and identify insects, by children and adults!
Don't forget about the beetles too! This year is all about beetles in the Wild About Gardens campaign with RHS and has a handy booklet for more advice as to how to attract them to your own green space.
Mammals: Hedgehog houses are a fantastic way to make your garden a safe haven for small mammals, and camera traps could allow you to capture some unexpected larger visitors such as foxes or badgers. Bats are also a fairly frequent visitor to gardens, try sitting outside after dark and spot them flying around!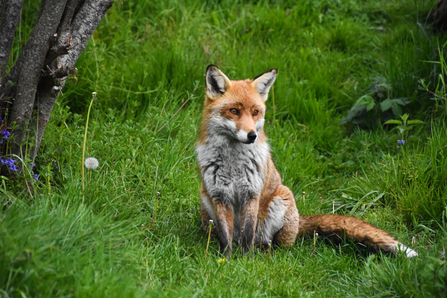 Plants: Don't forget to sow the wildflower seeds in your postal pack which should have arrived by now after signing up to take part. I have planted the seeds I received with mine, hoping that they will blossom in June...
#3 Spending more time outdoors
Not only do I want to include more walks out in nature as part of my 30 Days Wild challenge, but I would also like to spend more time just being outside in the fresh air. For example, sitting in my garden or the local park with my morning coffee, or reading the news outside rather than watching it in the living room on TV. A great way to kick off this habit is with the Big Wild Breakfast on the 1st June. Have your breakfast in the garden, your local park or by an open window and see what wildlife you can spot! There is a handy placemat in your pack too to help you. What a great, and easy way, to start your random acts of wildness. Have a cuppa and see what you can spot in a mini bioblitz over breakfast.
If you want to be extra prepared, Attenborough Nature Reserve has a wonderful farm shop full of locally sourced food and drink. Some of the farm shop range of products are also available online for delivery to local postcodes. You could even pick up supplies for a socially distanced breakfast picnic and take on the challenge with a friend (maybe add a cheeky mimosa!).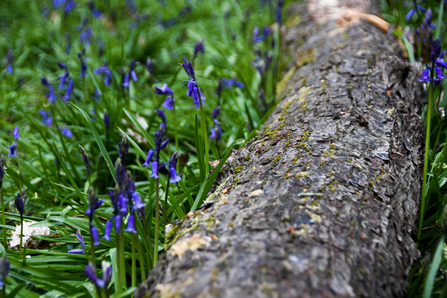 It's never too early to get started, and it will definitely improve your mood even further! Just writing in some potential activities on your print out calendar in the free pack will make you feel more motivated and excited to take on the month.
We even have a new Nature Counts recording website to log anything wildlife spotted in Nottinghamshire, whether on your visits to our nature reserves or in your garden, helping us to build a view of species across the county.
Good luck everyone, we can't wait to see what you decide to do for your random acts of wildness. Be sure to share them with us on social media using #30DaysWild so that we can share them - inspiring even more people to get involved in the fun!
Get involved!
Not signed up yet to take part in 30 Days Wild? Then do so now and download your free pack of goodies to inspire and plan your random acts of wildness during June.