Eat Out to Help Out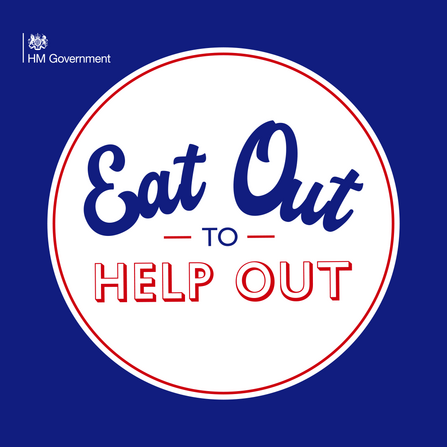 Eat Out to Help Out August offer!
50% off food and drink when you sit in the cafe at Attenborough, with up to £10 off per person. Monday to Wednesday throughout August. Nothing better than a cup of tea and slice of cake on our balcony.
Cafe sit in customers have access to the limited toilet facilities whilst the main toilets are being refurbished.
Attenborough Nature Centre and Reserve
Attenborough, like all of our reserves remains open to visitors during the COVID-19 pandemic. With waymarked trails alongside tranquil waters Attenborough provides an ideal place to get some fresh air and connect with nature, just a few miles from Nottingham's city centre.
Our toilet facilities are closed at the moment due to refurbishments but will be reopening soon.
Our shop has reopened and we are now offering a takeaway service (10am-3.30pm) from the cafe which includes hot and cold drinks, artisan ice cream, sandwiches and fresh local bread and cakes. Please ensure you are wearing a mask or face covering when you enter the centre.
Community support – some regular visitors who have decided to self-isolate have been in touch to ask how they can support us during these challenging times. Anyone wishing to support our work at Attenborough in the coming days, weeks and months can do so by using the donation form below.
You can continue to support us by visiting our online shop.
Thank you. 
 
Will you help us look after this special place?
Any donations will help us to look after this special place for wildlife and visitors
Bridge closure
The fisherman's bridge is closed for essential repairs by CEMEX. There is no access to the river along this path from Mon 10th - Fri 28th August. There is alternative access to the river via Barton Lane, via the works bridge (which is now open) or the north path. 
Contact Nottinghamshire Right of Way Office (0115 977 5680) for more information. 
Upcoming events at Attenborough...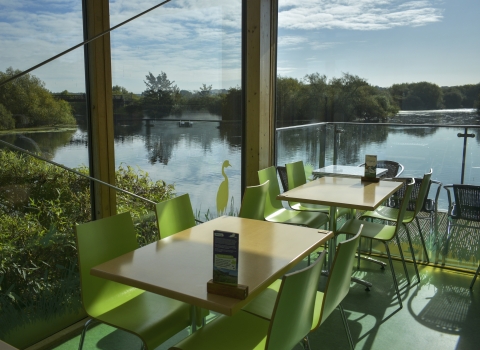 Café
Enjoy a brew with a view! With Eat Out to Help Out 50% off Mondays to Wednesdays in August when eating in.
Our café offers stunning views of the lakes at Attenborough and has balcony seating directly over the water.
Dig in to a wide range of hot and cold foods and daily homemade specials. Perhaps indulge in a cream tea or a slice of one of our delicious cakes while you're at it.
We offer vegetarian, vegan and gluten free options and pride ourselves on accommodating special dietary needs where possible.
Breakfast is served until 11am, specials until 3pm, and we stop serving everything else 30 minutes before closing.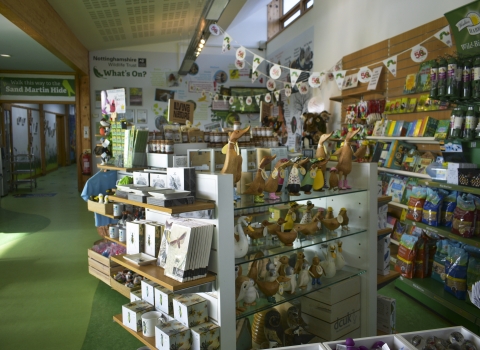 Shop
Our shop sells a wide range of nature related items from optics, gifts and souvenirs to nest boxes, hedgehog homes and bird feeders. 
All profits go to the Nottinghamshire Wildlife Trust charity.
View products
Everybody needs to have a lifeline to the natural world, and as our towns and villages become larger, they're becoming increasingly hard to find…the survival and flourishing of places like this demands continuous work and attention.

(Talking about Attenborough Nature Reserve)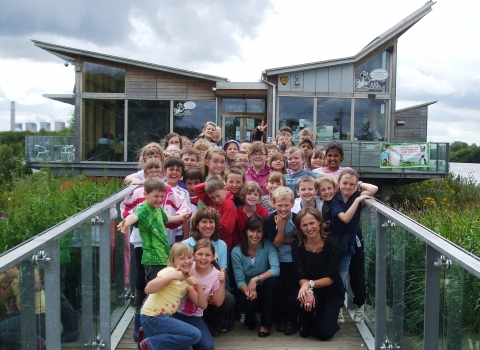 School and Community Groups
The Engagement Team are developing a new menu of activities for all ages so watch this space!
Prices